Dallas Zoo — Giants of the Savanna
Move mouse over titles to see more
Designed for Animals, Visitors and Staff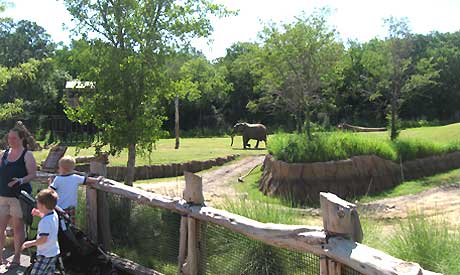 To create exciting African savanna experiences in Dallas, ZHCD considered the behavior of animals in zoo exhibits, the needs of visitors and staff, the specifics of landscaping in Dallas, and the interpretive value of savanna ecology.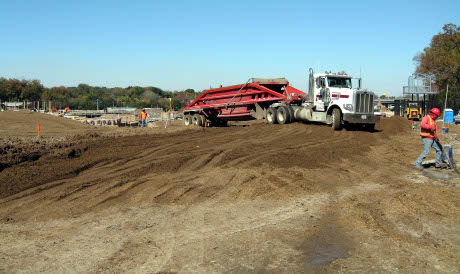 Elephants, giraffes and the other exhibit animals require lush grass for grazing and a substrate that promotes foot health, yet their presence is hard on grass and soil. Using 19,500 cu yds of soil mix custom designed for Dallas, ZHCD was able to provide for healthy pasture and healthy feet.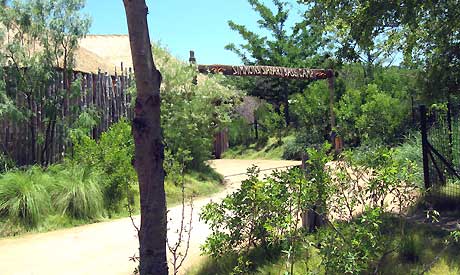 To tell the story of savanna ecology, ZHCD looked to Texas' own native savannas. Over 60% of the 6,000 plants used for the project are Texas natives, although used in surprising combinations. These drought-tolerant species will need less irrigation than traditional Dallas landscapes.
Providing shade for elephants and giraffes in the Texas sun requires big trees. Thirty-five foot tall specimens were required. They were located and craned into place before being pruned and wrapped with "hot vines" to protect them from animal damage.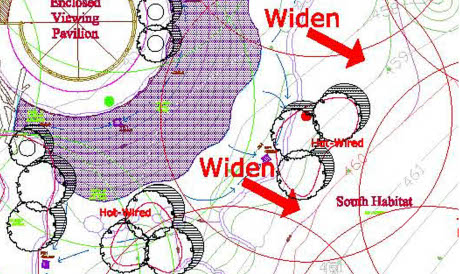 Landscape planning considers how animals will behave in exhibits and the effects they will have on soil, slopes and plants. ZHCD benefits from a career in zoo operations for first-hand knowledge of what works best for animals, keepers and visitor experience.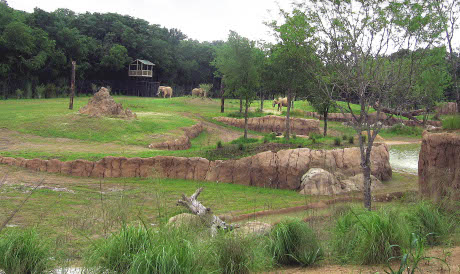 Exhibits must look great on Opening Day and be sustainable over the long run. To assure plentiful grass from the first and throughout the seasons, a quarter ton of grass seed was used, comprised of nine species selected for Dallas conditions (climate, irrigation pH, etc.) and animal use.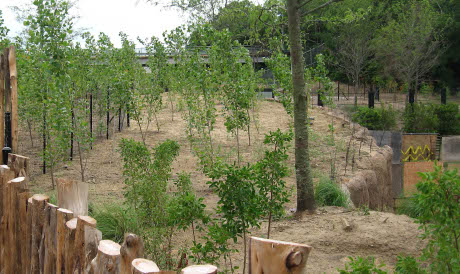 Daily browse or forage benefits animal health and reduces stress on the exhibit landscape. Over 1,000 small trees were located on site for the keepers to harvest leafy branches from April through November.
Customized Soil for Elephants
An African Savanna for Texas

Sizing It Right
Planning for Animals
Grass from Day One
Browse Plantations